BlueCross BlueShield Dentist
Your BCBS Dentist in Jacksonville Makes Dentistry Affordable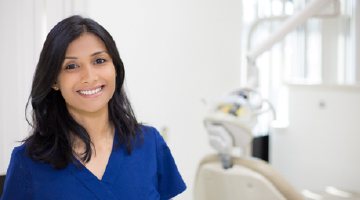 It is recommended that you have a cleaning and checkup at least twice a year to keep your teeth and gums healthy. Unfortunately, many people tend to skip their routine appointments because they are concerned about an unexpected bill. By choosing your BCBS dentist in Jacksonville, you have nothing to fear. With your insurance policy, you have access to a large network of savings opportunities to help you get the dental care you need while staying within your budget. By visiting your dentist regularly, you will not just save money today, but down the road by preventing expensive oral health issues from developing. Dr. Sol G. Brotman and his team are here to help you maximize the value of your policy to keep your smile healthy.
BlueCross BlueShield Coverage Availability & Fees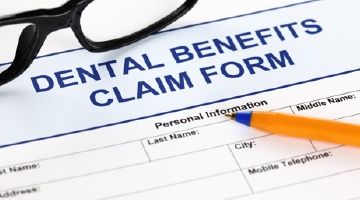 BlueCross BlueShield is a leader in the nation for affordable dental PPO plans. They offer 100% coverage for common services, like routine cleanings and checkups. In addition, you will benefit from additional cost-savings opportunities when choosing an in-network dentist, like Dr. Brotman. Whether you need insurance for yourself or your family, BCBS has the coverage you need.
After paying your monthly premiums and your yearly deductible, you will benefit from comprehensive coverage that can include:
100% coverage for preventive care
As much as 80% coverage for common restorative care
50% coverage for advanced services
To make the most of your policy, it is recommended that you choose a dentist who is in your network, like Dr. Brotman. He has pre-negotiated rates with your insurance company to reduce the amount you will have to pay out-of-pocket.
With your yearly maximums and limits strictly enforced, we will work with you to make the most of your coverage to keep your care affordable. If your benefits are about to exceed your yearly allowable amount, we can split treatments over calendar years to prevent an unexpected bill.
While it is recommended that you choose an in-network dentist, you still have the freedom to use one who is not; however, you will have to pay the difference between their fees and your insurance's pre-approved rates.
Meet Laurie and Joanne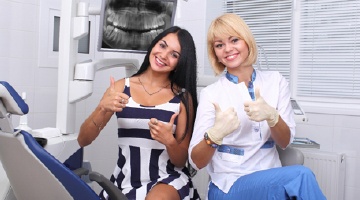 We understand that dental insurance can be confusing. To make the process easier, our office manager, Laurie, and our office assistant, Joanne, are waiting to help you. Supported by more than 85 years of combined experience in the dental field, they understand your needs and how to help you maximize your insurance policy. They will work on your behalf with the insurance company to file the necessary claims and paperwork, so you have one less thing to worry about.
If you have any questions or concerns about your coverage, they are waiting to help you. Contact our dental office today to speak with our team to get the affordable dental care that you deserve.
Get a healthy smile today with your BCBS dentist in South Riverside, Dr. Brotman.