Periodontal Therapy
Renew Oral Health After Gum Disease
As the gateway to the rest of your body, your gums play a big role in your systemic health. Red, bleeding, and tender gums may indicate periodontal disease, an issue that can affect the health of your heart, lungs, and even your brain. Periodontal disease therapy heals infected gums and the underlying bone to promote better oral and overall health. Dr. Sol G. Brotman provides periodontal therapy for San Marco, Jacksonville, FL dental patients and those from all over Northeastern Florida.
Scaling & Root Planing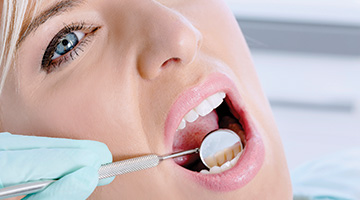 Also known as a deep cleaning, scaling and root planing can heal mild to moderate levels of periodontal disease. Scaling removes harmful plaque and biofilm from the surface of the tooth and right below the gum line. Root planing is a detailed cleaning of the tooth's root to smooth out rough areas and prevent the occurrence of plaque and bacteria. Scaling and root planing may be carried out over a few visits to the dentist.
Antibiotic Therapy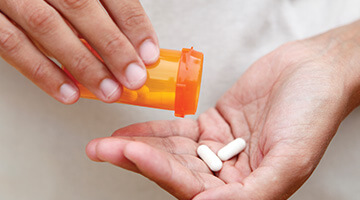 Antibiotic therapy may be used on its own or alongside scaling and root planing therapy to fully heal acute or chronic, long-term cases of gum disease. Dr. Brotman will either place a bacteria-fighting antibiotic beneath the gum to directly fight gum or periodontal disease, or he may prescribe it in the form of an oral pill. Antibiotic therapy kills the specific bacteria that lead to gum or periodontal disease. Rinsing with certain mouthwashes can also help to fight infection-causing bacteria.
Periodontal Surgery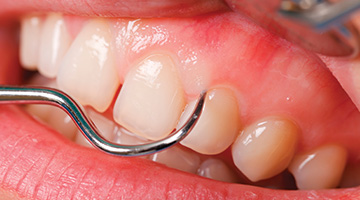 For more advanced levels of periodontal disease, surgery may be necessary to remove bacteria and promote healing. One example of periodontal surgery is a pocket reduction procedure, in which your dentist cuts back the gum tissue to remove infectious bacteria and smooth out the bone. Gum grafts replace tissue that is lost due to gum disease. Your specific treatment depends on your unique needs.
Healthy gums are crucial to overall wellbeing. Schedule an appointment for a periodontal evaluation with Dr. Brotman today!