Meet Our Team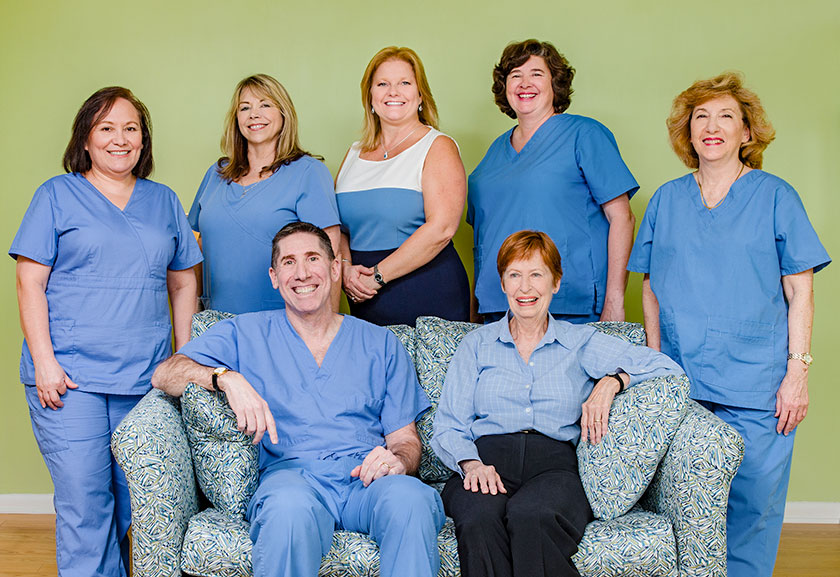 Laurie, Office Manger
Laurie first joined our dental office eight years ago, and she's been working in the overall dentistry world for 29 years and counting. Originally from Albany, NY, she is also a certified dental assistant. She loves being a part of such a knowledgeable team of women!
Laurie has one son, one daughter-in-law, and three beautiful grandchildren. When she isn't busy at work, she enjoys gardening, DIY projects, relaxing, and spending time with her family.
Nashali, Office Assistant
Nashali has been a member of our staff for 3 years. She is currently working towards her bachelor's degree in Health Administration at the University of North Florida. Nashali enjoys working alongside caring staff members and getting to know all our wonderful patients.
Originally from Salinas Puerto Rico, she moved to Jacksonville at a very young age. She lived a couple years in Key West, FL before returning to home in Jacksonville. When not at work she enjoys playing Ultimate Frisbee, cooking and dancing.
Cheryl, Dental Hygienist
Cheryl is from Jacksonville, and she's been working in our dental office for an impressive 32 years and counting! She attended Palm Beach State College and loves all the people she works with, including the staff members, the nice patients, and her boss.
Cheryl and her husband have one child and one grandchild. Her interests outside of work include her cats and playing the piano. She actually invented a disposable computer keyboard cover to help prevent cross-contamination!
Alicia, Dental Assistant
Alicia has been working in the dental field for 23 years, having spent the last four and a half as a member of our team. She is originally from Mexico City and attended UNAM, studying International Relations. She also lived in Boston and attended Boston University Goldman School of Dental Medicine, as well as Fortis Institute in Jacksonville (earning her EFDA) and the Medical Interpreter Training Program at the University of Massachusetts. She is additionally certified in radiology. Alicia enjoys many things about her work, including her boss, her friendly coworkers, and everyone's focus on conservative dentistry.
Alicia has a son, and her parents and her two brothers (with their families) live in Boston while her sister and brother are still in Mexico City. Her family is very close and loving! Outside of the dental office, her hobbies include cooking, reading, and traveling.
Becky, Dental Assistant
Originally from Johnstown, PA, Becky has been a member of our dental team for 14 years now, and she's been working in dentistry for a wonderful 38 years. She attended the Florida College of Medical Dental Assistants and earned her Expanded Duties Certification at the University of Florida. She loves being able to help patients obtain beautiful, confident smiles through her job, as well as getting to spend time with a wonderful, caring team.
Becky has three children and one grandchild. When she isn't at work, she enjoys art, music, and hiking.
Karen, Dental Assistant
Karen has been a member of our staff for an impressive 32 and a half years so far, with 35 and a half years of overall experience in dentistry. She received her education from Florida State College in Jacksonville. Her favorite parts of her job are her great coworkers and her wonderful patients. Her specialty is actually assisting with patients who are experiencing severe TMD and/or facial pain.
Originally from Jacksonville, Karen has one sister, two brothers, and a niece. Her hobbies include traveling with her family and cheering for the Jaguars and Seminoles. She also played softball (third base and left field) for 11 years.