Cosmetic Dental Bonding
Conservatively Creating Gorgeous Smiles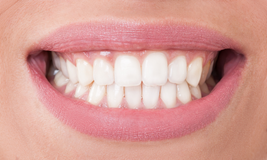 Do your teeth have imperfections that cause you to feel insecure about your appearance? If so, you are not alone. In fact, as much as one-third of adults do not like how their teeth look. While you would like to get your dream smile, you do not want to undergo invasive or lengthy procedures to get the results you want. Now, you have an alternative option. Dr. Sol G. Brotman has the solution you need with cosmetic dental bonding in San Marco, FL. In as little as one appointment, you can drastically improve the appearance of your teeth.


Benefit from a Noninvasive Procedure
Cosmetic bonding is a simple procedure that can be used to correct an array of flaws, such as discoloration, chips, cracks, or minor alignment issues. Overall, you will improve the size, shape, and proportion of your smile.
A composite resin material is used, which is easy to sculpt and mold. It is customized to match your enamel color to blend in seamlessly when you smile. Your results will look natural and last for several years with the right aftercare.
Unlike veneers or crowns, you do not have to permanently alter your teeth. After an initial consultation, your cosmetic dentist in Jacksonville, Dr. Brotman will create a customized treatment plan to help you achieve your desired results.
During the procedure, the surface of your tooth is lightly etched and coated with a conditioning liquid. This helps the material securely bond to your tooth. Then, the tooth-colored resin is applied and formed into the ideal shape. A special ultraviolet light or laser is used to quickly harden it. Finally, it is smoothed and polished for a bright new smile.
The entire procedure can be performed in just one appointment, often without the use of any anesthesia. You will walk out with a new smile with results that will last for several years.
Get Natural-Looking Results that Last
While the resin is strong, it is not indestructible. To promote its longevity, it is best to avoid using your teeth as tools, biting overly hard foods, or bad habits that can cause chips or cracks, like chewing on ice.
The bonding is also subject to staining, just like your natural teeth. As a result, it is recommended that you avoid stain-causing foods, like coffee and tea. In addition, it is best to stop using tobacco to prevent discoloration.
Do not forget to brush your teeth twice a day and floss every night before going to bed. Maintain your regular dental appointments for a cleaning and checkup as well.
Transform Your Smile Today
This simple and effective procedure can help you achieve your dream smile without a lengthy or invasive procedure. While it can be used to correct several imperfections, it is not right for everyone. If you have crooked teeth due to an over or underbite, it may not be the right solution for you. Dr. Brotman will conduct a comprehensive examination to ensure that you are a candidate for the procedure.
If you are ready to stop feeling insecure about your teeth, it is time to schedule a consultation with your dentist in Jacksonville. Dr. Brotman will help you achieve the smile of your dreams.