Tooth-Colored Fillings
Recreating Lost Tooth Structures
You want to address that cavity in your mouth, but don't want a dark spot from metal fillings, right? Your dentist can restore your dental health with tooth-colored fillings in Jacksonville, FL that blend seamlessly within your smile. The cavity is filled with composite resin that is highly customizable to match the shades of your surrounding teeth. With a tooth-colored filling, you'll forget that you even had a cavity to begin with!
A Natural Looking Solution to Tooth Decay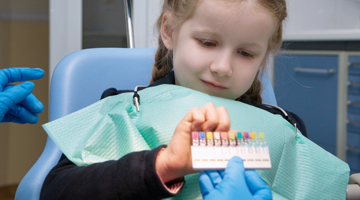 Dentists have used metal (amalgam) fillings to fill cavities for decades. Unfortunately, this material is highly noticeable when placed within the rest of the teeth, and it also requires the removal of healthy tooth enamel. And because amalgam reacts to heat and cold, constant shrinking, and expansion may cause the filling to break or become damaged within just a few years.
On the other hand, tooth-colored fillings are made of biocompatible composite resin that's created to bond with the body with ease. This material is a combination of smooth plastic and glass, and it is far less sensitive to changes in temperature. Plus, as mentioned above, it can be perfectly matched to your teeth.
You can benefit from tooth-colored fillings by:
White fillings blend with the surrounding tooth enamel.
Composite resin requires less removal of your natural tooth structure.
Tooth-colored fillings dry within minutes of their application.
White fillings can be expected to last as long as metal fillings, if not longer.
Getting Tooth-Colored Fillings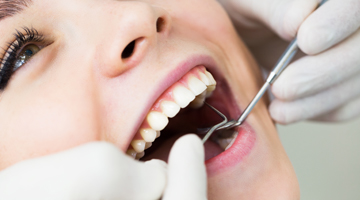 To repair your tooth with composite resin fillings, your dentist will first administer a local anesthesia and sedation if you have any level of dental anxiety. Once you are completely comfortable, your dentist will remove any decay from the affected tooth, cleaning and preparing the area for the tooth-colored filling in Jacksonville.
The tooth's surface is then slightly etched to help the composite resin bond securely with the tooth enamel. Your dentist then sculpts the material to make sure it looks and fits with the teeth perfectly. After the filling is ready, a quick application of a special ultraviolet light bonds it to your teeth in just a few minutes.
Multiple Uses for Tooth-Colored Fillings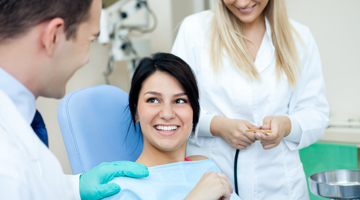 The applications of tooth-colored fillings are for more than just addressing tooth decay. In addition to filling cavities, the same material is fantastic for fixing small dental imperfections, like slight gaps between teeth, chips, stains, and other minor flaws in the front teeth.
This is called cosmetic bonding, and it is a good alternative for most cosmetic procedures that may be more expensive like porcelain veneers. When used for solving minor orthodontic issues, cosmetic bonding can completely eliminate the need for braces!
Learn more about how composite resin can positively affect your life—especially when it comes to filling those pesky cavities!