Preventive Dentistry
Protecting Smiles
As we care for your smile, our goal is to perform the most appropriate, conservative dentistry possible. To achieve that aim, Dr. Sol G. Brotman places a special emphasis on preventive dentistry in San Marco, Jacksonville, FL. Let us help you keep problems at bay with regular check-ups and cleanings, night guards to protect tooth enamel and jaw muscles, and other necessary treatments. Families and individuals from Jacksonville and surrounding communities in Northeast Florida are encouraged to schedule an appointment for preventive care today!
Dental Checkups & Teeth Cleanings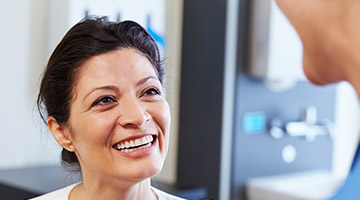 Stay on top of your checkups and cleanings to enjoy the ultimate in healthy, beautiful teeth. We'll let you know based on a number of factors whether you need a standard six months between visits, a longer interval or more frequent cleanings. During a routine appointment, Dr. Brotman and our team will diagnose any existing oral issues and provide expert advice for helping you fight decay and infection in the time between visits.
First, we will clean plaque and tartar buildup from the surface of your teeth and around the gumline. Then we will take careful notes on the health of your gums. Regular charting helps us to notice small changes that indicate big issues, like the presence of periodontal disease.
Dr. Brotman will provide a thorough examination. That includes looking out for tooth decay and checking in on your existing dental work (crowns, fillings, bridges, etc.), periodontal probing and assessment, and an oral cancer examination.
If any issues are present, we will put together a plan to help you receive the prompt attention you need.
Nightguards for Bruxism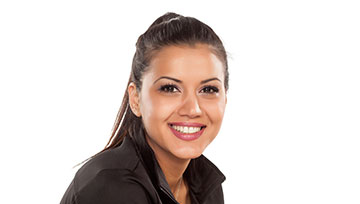 If many of your teeth are sensitive or you wake up after only 3 to 4 hours of sleep, frequently wake up with headaches or a pain in your jaw, you may be grinding your teeth. This condition is known as bruxism and it can cause real harm to your tooth structures and jaw muscles. Chipped, broken and worn teeth are common in people who suffer from bruxism. Left untreated, the condition may eventually lead to tooth loss or chronic head and neck pain.
Nighttime teeth grinding may be caused by:
Stress or anxiety
Side effects of medications
Sleep apnea, other sleep disorders, and some CPAP devices
There are some steps you can take to reduce nighttime teeth grinding, like applying a warm compress to your jaw to relax tense muscles before bed and the use of anti-inflammatory medications. But along with the steps you take to reduce bruxism, you should also consider protecting your smile with a custom-fitted mouthguard. It's a small oral device that is created specifically for your mouth for maximum comfort.
Oral Cancer Screening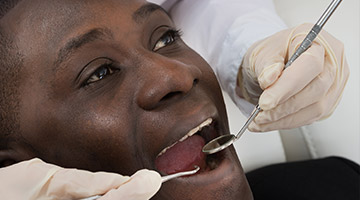 Regular screenings for oral cancer are a crucial part of oral health and wellness for adults. With the rise in HPV (human papillomavirus), younger patients may benefit from beginning regular oral cancer screenings, too.
During a visual and tactile exam performed alongside your checkup and cleaning, Dr. Brotman is looking out for the tell-tale signs of oral cancer, which include:
Persistent sores lasting more than two weeks
Irregular tissue (rough patches, discoloration)
Lumps and bumps in the mouth, cheeks, or neck
Facial asymmetries
And other irregularities
You and Dr. Brotman will also thoroughly discuss your own observations of your oral health. Like, have you noticed anything unusual lately? A change in the tone of voice or symmetry of the face can indicate an issue. If anything worrisome is caught during the screening, we will immediately discuss next steps to help you get a proper diagnosis in order to seek successful treatment.
Sleep Apnea Treatment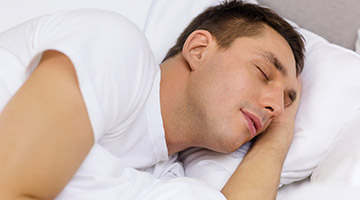 Many adults live for years unaware that they are suffering from the exhausting effects of sleep apnea. Chronic fatigue and exhaustion are not just a normal side effect of age. If you snore and frequently wake up feeling sleepier than before you went to bed, it may be time to seek a diagnosis and treatment for sleep apnea. Dr. Brotman treats obstructive sleep apnea with a removable oral appliance, a comfortable alternative to traditional CPAP therapy.
Fluoride Treatment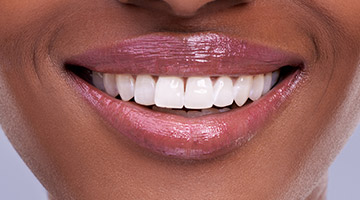 Many of our patients drink filtered or bottled water. Unfortunately, that means they're missing out on the numerous oral health benefits of fluoride, the mineral that cuts down on the buildup of plaque and bacteria to protect against cavities and gingivitis. Dr. Brotman will evaluate your need for fluoride and may recommend a quick treatment at the end of your checkup and cleaning or a fluoride rinse or gel for daily home use.
Toothpaste & Mouthwash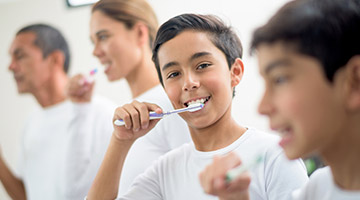 A common question we hear from our patients is regarding brands of toothpaste and mouthwash. Which one is best? In general, anything approved by the American Dental Association (ADA) will come with fluoride -- and that should be your number one prerequisite for the healthiest teeth. At the end of your checkup and cleaning, we will inform you about how effective your home care has been and if indicated, recommend any change to your oral hygiene regimen, providing you with available samples.