Cigna Dentist
Make the Most of Your Dental Insurnace Benefits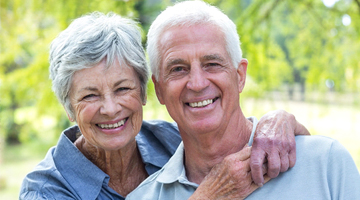 If you have Cigna dental insurance, you are in luck -- you're now eligible to receive significant discounts on the services you and your loved ones need to maintain happy, healthy smiles for life. Dental insurance places a big emphasis on prevention, and that makes it easier to keep cavities, gum disease, and other oral health problems at bay. By partnering with a Cigna dentist in Jacksonville, you can make the most out of your coverage to enjoy dentistry that is as excellent as it is affordable. Keep reading to learn how Cigna insurance works at the dental office of Dr. Sol G. Brotman.
Cigna Coverage Availability & Fees
Cigna has the largest number of available dentists in the network, and Dr. Sol G. Brotman is pleased to be one. Group dental coverage through your employer focuses on prevention -- with checkups and cleanings, and other preventive services being at the forefront. Insurance that is purchased individually provides similar benefits at a low, monthly fee (the premium).
The details of your coverage will depend on a few things in particular, like whether you are part of a DPPO (Dental Preferred Provider Organization) or DHMO (Dental Health Maintenance Organization). In general, though, your coverage will look more or less like this once you have met your deductible:
Preventive care comes at a very low cost or is 100% covered: Two checkups and cleanings per year, an annual set of X-rays, dental sealants, fluoride treatments
Basic restorative treatments are covered between 70% and 80%: Tooth-colored fillings, tooth extractions, and others
Complex restorative treatments and prosthetics are covered by 50%: Dental crowns, root canals, dentures, and more
One more great thing about Cigna is that it is easy to get in touch with them. While our team is on hand to help you navigate the ins and outs of your insurance coverage (more on that below), should you ever have questions, you can always call the Cigna hotline that is working 24/7 or simply log into your myCigna patient portal to find out the details of your coverage.
Meet Laurie & Joanne, Who Cover Your Insurance Needs!
Making the most out of your dental insurance plan is easier when you have a team of experts on your side to help you do it. At our dental office, that's Laurie and Joanne! They are our dental office managers who know just about everything about Cigna coverage -- and if there is anything they don't know the answer to, they know just where to look to find it.
When you visit our dental office with Cigna coverage, Laurie or Joanne will get all your details and then perform a verification of benefits to find out what you are eligible for with your coverage. Then, with this information, we can think about how to help you stretch your insurance to make the most out of your investment! It's easy to use Cigna when you trust Dr. Brotman's dental office for your dental health needs.
To learn more about Cigna insurance or to schedule an appointment, don't hesitate to contact us today!