Emergency Dentist
Urgent Dental Care When You Need it Most
You can't always plan for when you'll need to visit the dentist. When you or someone you love has experienced a dental emergency, receiving prompt attention can mean the difference between saving a tooth or not. Trusted emergency dentist in San Marco, Jacksonville, FL, Dr. Sol G. Brotman, provides emergency dental care for patients in Northeastern Florida, including Jacksonville, Duval County, and the First Coast Region. Don't hesitate to get in touch with our dental office team as soon as you experience a dentistry emergency. When you contact us, we will help you evaluate your situation, walk through first aid and pain management steps, and plan a time for you to come in as soon as is necessary.
When to Contact an Emergency Dentist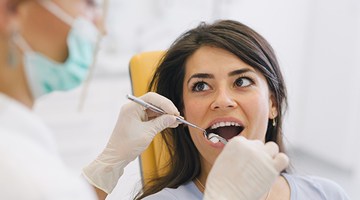 Sometimes, adults delay in seeking the prompt attention they need because they are unsure if what they experience is really an emergency. If you are in pain, have a damaged tooth, or are bleeding, you will likely need urgent care. Some examples of common dental emergencies include:
Gum or soft tissue lacerations that continue to bleed for more than 10 minutes
A broken or fractured tooth
A toothache, sensitivity to heat and cold, or an abscess (infected area or sore in the gums around the tooth roots)
Swelling in your mouth or face
Broken dental work (a filling, crown, bridge, etc.)
Bent or damaged partial or full dentures
Object stuck between teeth
Caring for Your Smile During an Emergency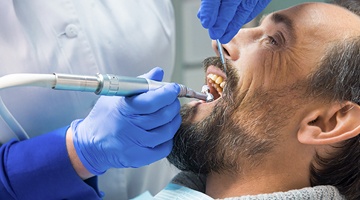 When you call our Jacksonville dental office for emergency care, one of our team members will walk you through steps you can take at home to relieve pain and protect your oral health. Below, are some dos and don'ts you may want to keep in mind:
Do use cool water to rinse out your mouth and clean off any knocked out teeth or pieces of dental structure.
Don't brush or scrub the damaged teeth or oral structures. Only use oral hygiene products like toothpaste or mouth rinse when specifically directed to do so.
Do apply gentle pressure using clean cloth or gauze to slow bleeding and absorb blood.
Don't continually spit the blood from your mouth as this can restart bleeding.
Do use dental floss or swish water around a tooth to remove stuck objects between teeth.
Don't use sharp objects in an attempt to dislodge the stuck item.
Do take over the counter pain relievers as directed.
Don't place pain relievers directly onto the damaged tooth as this can cause additional concerns.
Do use ice packs at 20 minute intervals (20 on and 20 off) to relieve swelling, reduce pain, and slow blood flow.
Don't leave the ice pack in place so long that area becomes numb.
Preventing Dental Emergencies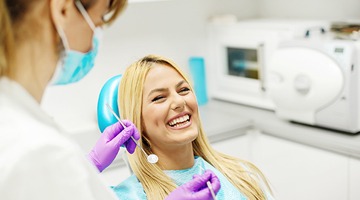 You may not be able to avoid all dental emergencies, but there are some simple steps you can take to minimize your risk, including:
Brush teeth for two minutes at a time at least twice a day using a soft bristled toothbrush and fluoridated toothpaste.
Floss teeth at least once each day to remove plaque and tartar buildup between teeth.
Don't use teeth as tools to open packages or crack nuts.
Don't chew ice, fingernails, pen caps, or other hard objects.
Wear protective mouthguards as directed during athletic competitions and to protect teeth from nighttime grinding and clenching.
Visit our dental office at least two times each year for preventive dental checkups and teeth cleanings.
Emergency Dentistry FAQs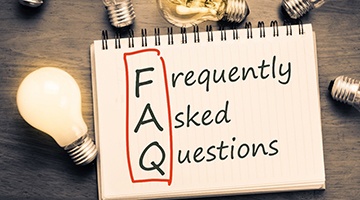 Do you still have questions, doubts or concerns? Then keep reading! Our expert team at the office of Dr. Sol G. Brotman has collected some of the most common questions and answers about dental emergencies below. We are dedicated to giving all our patients the relevant information they need so they know what to do in an emergency situation. If you do not see the information you are looking for in this Frequently Asked Questions (FAQs) section, do not hesitate to give our office a call!
Will My Toothache Go Away on its Own?
Unlike some medical problems that eventually heal or vanish on their own – like a sore neck after a bad night's sleep – dental issues typically do not magically disappear.
If you are experiencing a troublesome toothache, the best thing to do to is call our office and schedule an appointment. Waiting to see if your toothache goes away or relying solely on over-the-counter pain relievers is not a substitute for professional dental care.
Remember: healthy teeth typically do not hurt. If you have a toothache, putting off treatment could easily allow an infection or other dental problem to progress and get worse.
Should I Go to the Emergency Room?
For most dental emergencies, you should seek immediate care from a dental professional instead of going to the local emergency room. Responding to dental trauma requires specialized knowledge and the right set of tools – which many emergency room staff may not have. For this reason, we recommend calling an emergency dentist in Jacksonville, FL if you have a persistent toothache or have injured your teeth. If you do require medical attention, an experienced dentist will be able to quickly advise you where to turn after hearing about your specific case.
What if My Child Knocks Out a Baby Tooth?
Every parent knows young children can be prone to tripping and falling during playtime. If your child knocks out a baby tooth, it is very important to keep the tooth moist and call our office immediately. Even though baby teeth eventually fall out and are replaced, a dislodged tooth at any age is still considered a dental emergency. When you bring your child to our office for an emergency visit, Dr. Brotman will determine if the tooth can and should be re-implanted. If the tooth cannot be put back into place and it will be awhile before an adult tooth grows in, Dr. Brotman may recommend placing a spacer in the gap to prevent adjacent teeth from shifting.
Which Over-the-Counter Pain Medication Should I Take?
While not a substitute for urgent dental care from a professional, taking over-the-counter pain medication during a dental emergency can help provide some much-needed pain relief temporarily.
While medication containing aspirin, ibuprofen, and acetaminophen can all help ease the pain caused by dental trauma, acetaminophen is recommended if you are experiencing bleeding inside your mouth. This is because both aspirin and ibuprofen actually act as blood thinners. If you have a cut on your lip, tongue, or the inside of your cheeks and take pain medication that thins the blood, you may end up bleeding for a longer period of time.
What Should I Put in a Dental Emergency First Aid Kit?
Preparing a small first aid kit specifically designed to respond to dental trauma can be helpful should an emergency occur. A dental emergency first aid kit can be kept in your car, at your workspace, or even in your purse. Your kit should contain:
Small container with a secure lid
Travel-size bottle of acetaminophen
Gauze and handkerchief
Phone number for an emergency dentist in Jacksonville, FL