Cosmetic Dentistry
Create Picture-Perfect Smiles
These days, there's no reason to live with chipped, stained, crooked, or otherwise flawed teeth. If you are unsatisfied with the appearance of your smile, we can help. Dr. Sol G. Brotman and our whole team have considerable experience transforming smiles to look their very best -- and that doesn't necessarily mean creating "Hollywood" smiles. We carefully evaluate each patient's unique needs and put together an age-appropriate treatment plan for a smile that suits you best, using a personalized plan for cosmetic dentistry in San Macro, Jacksonville, FL.
Porcelain Veneers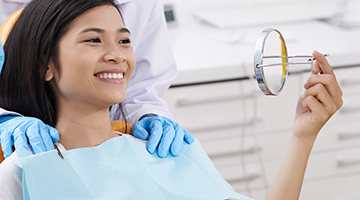 One of the most popular offerings in cosmetic dentistry, porcelain veneers cover up any number of dental flaws to remake the size, shape, color, and overall appearance of the teeth that show in the smile. Dental veneers are highly customizable to reveal natural-looking results. Cosmetic dentist, Dr. Brotman will take into consideration your face shape and size as well as your age, lifestyle factors, and your personal smile goals to create veneers that match the real you.
Metal-Free Dental Restorations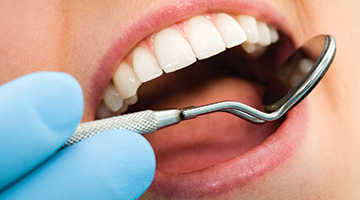 When dental damage or decay is present, metal-free crowns, bridges, inlays, and onlays restore the health and beauty of your smile. An all-porcelain or ceramic restoration is sturdy and customizable to match the size and shade of your surrounding tooth enamel. The material also reflects light in the same way as the rest of your teeth, for a truly seamless end result. Metal-free restorations are a long-lasting blend of restorative and cosmetic dentistry.
Cosmetic Dental Bonding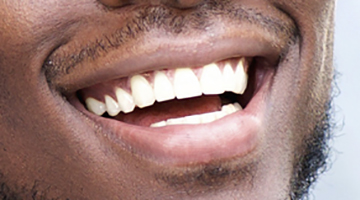 As a champion of conservative dentistry, Dr. Brotman may recommend direct bonding for making the minor improvements that have a big impact on the overall appearance of your smile. Bonding is a noninvasive procedure that is performed with composite resin, the same material used in tooth-colored fillings. Dr. Brotman uses it to reshape and sculpt a tooth that has been chipped, cracked, severely stained, or to fill in gaps between teeth or improve the appearance of misshapen teeth. Learn More
At-Home Teeth Whitening Kits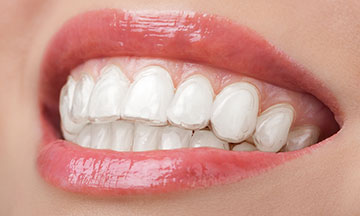 Professional teeth whitening erases stains your favorite foods and beverages leave behind on the tooth enamel. With a customized at-home kit created in our Jacksonville, FL dental office, you can reveal teeth that are up to eight shades brighter over the course of about two weeks. Take-home whitening is gentle on the teeth, reducing your risk for sensitivity without taking away from your professional-grade results.
Are you interested in cosmetic dentistry? Patients in Northeastern Florida, Duval County, and the First Coast Region are invited to schedule an appointment today!